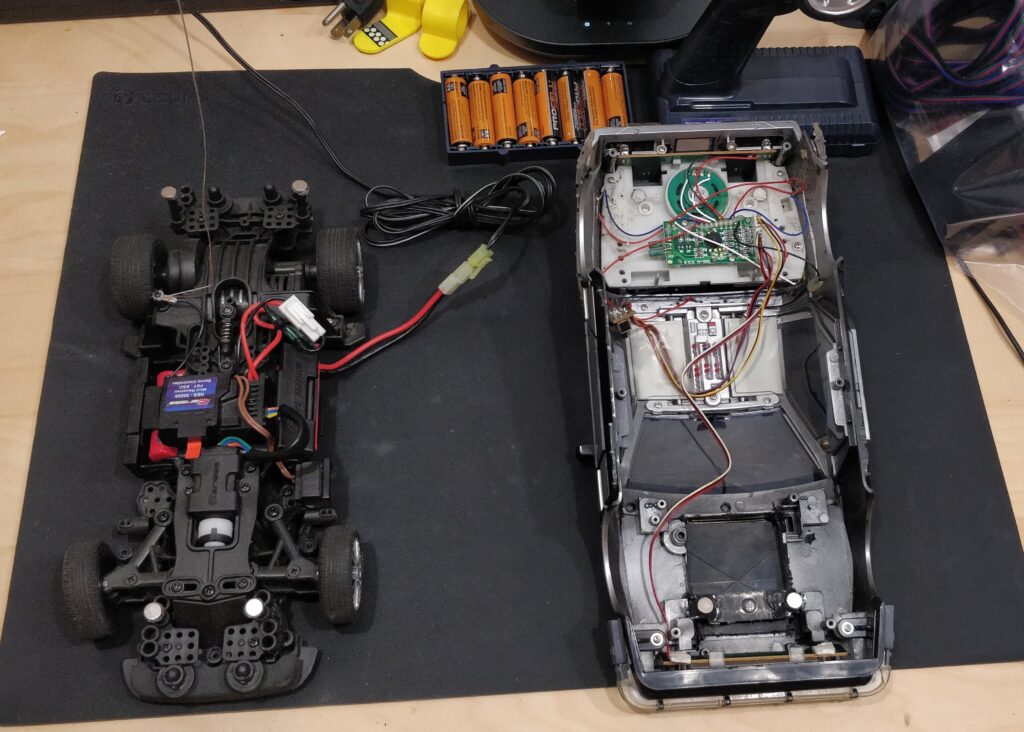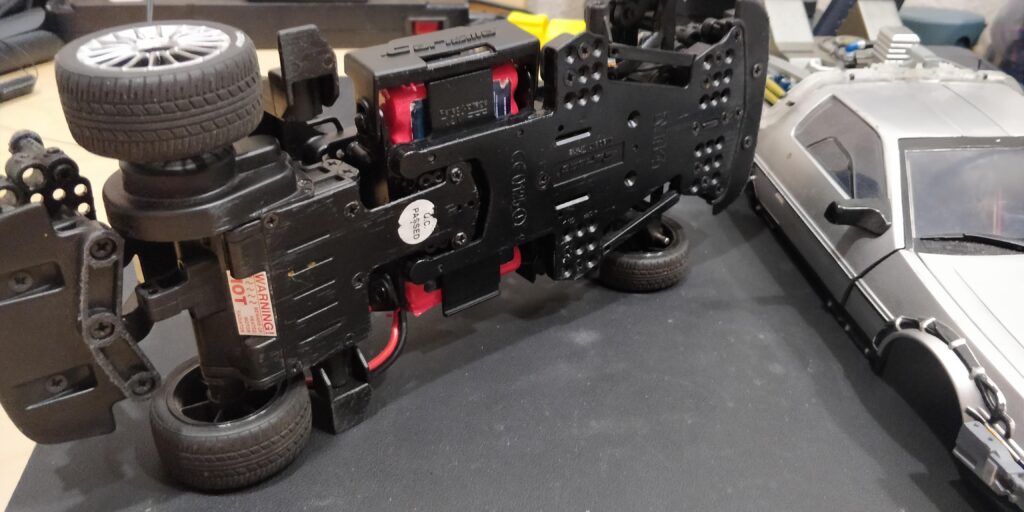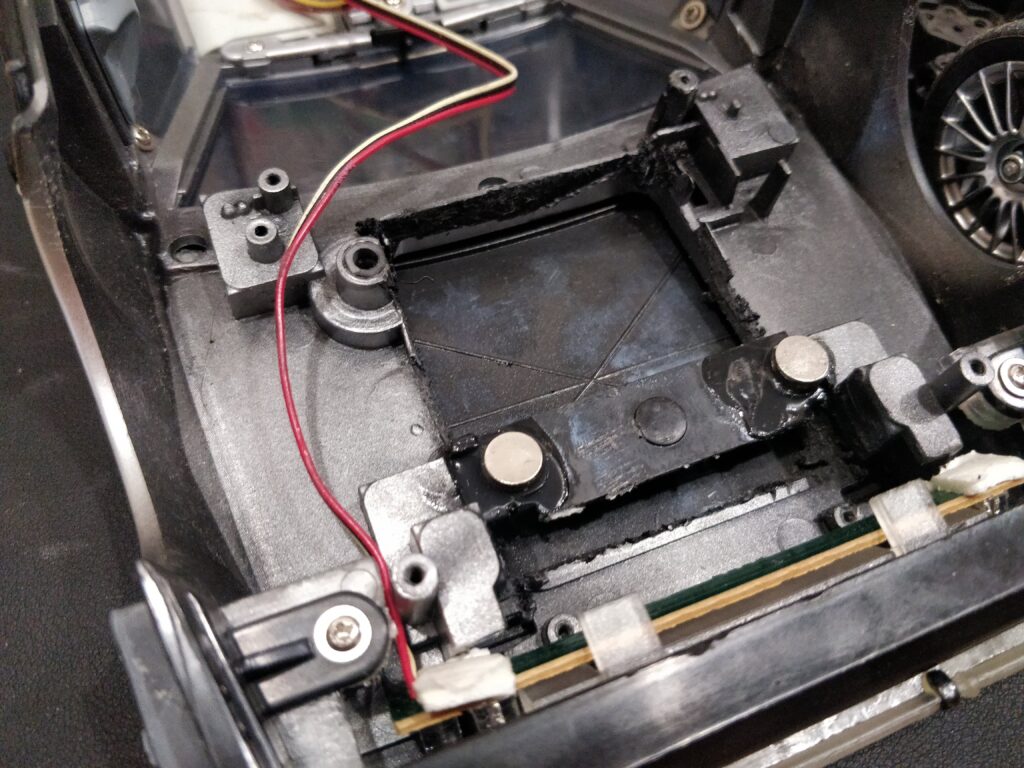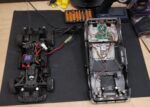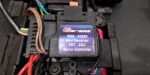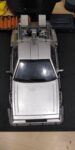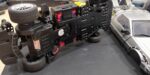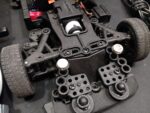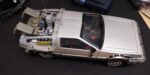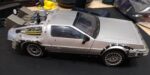 I started putting together this Radio Control / Remote Control DeLorean project after seeing someone else put one together. I didn't get as far as they did.
The underlying RC car is an adjustable wheelbase Carisma M14 car (pretty fast!) and the body is an old Diamond Select DeLorean model, without the original base.
The body is mounted to the RC base via 4 strong magnets, so the body comes off just by popping the magnets apart.
As I said, this project is unfinished – I never got around to hooking up the Diamond Select lights and sounds – I ended up just driving the car as-is – but the wires and electronics are still there to make the car light up… for someone who knows what they're doing.
$260 +shipping