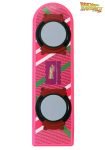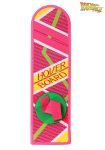 I've got TWO, brand new, never opened "1:1 Scale Back to the Future Hoverboards" from HalloweenCostumes.com
Of course, I keep one in the DeLorean, and these were 'backups'… but I'm de-cluttering, so getting rid of them. They are still taped up, in the individual brown shipping boxes. You can buy one or both.
They are $50 (+shipping) on https://www.halloweencostumes.com/back-to-the-future-hoverboard.html
I'll sell them for $40 (+shipping)… or, you can pick them up in Las Vegas.
Listing ID

:

893

Location

:

Las Vegas, NV

DMCTalk Username

:

dtavres