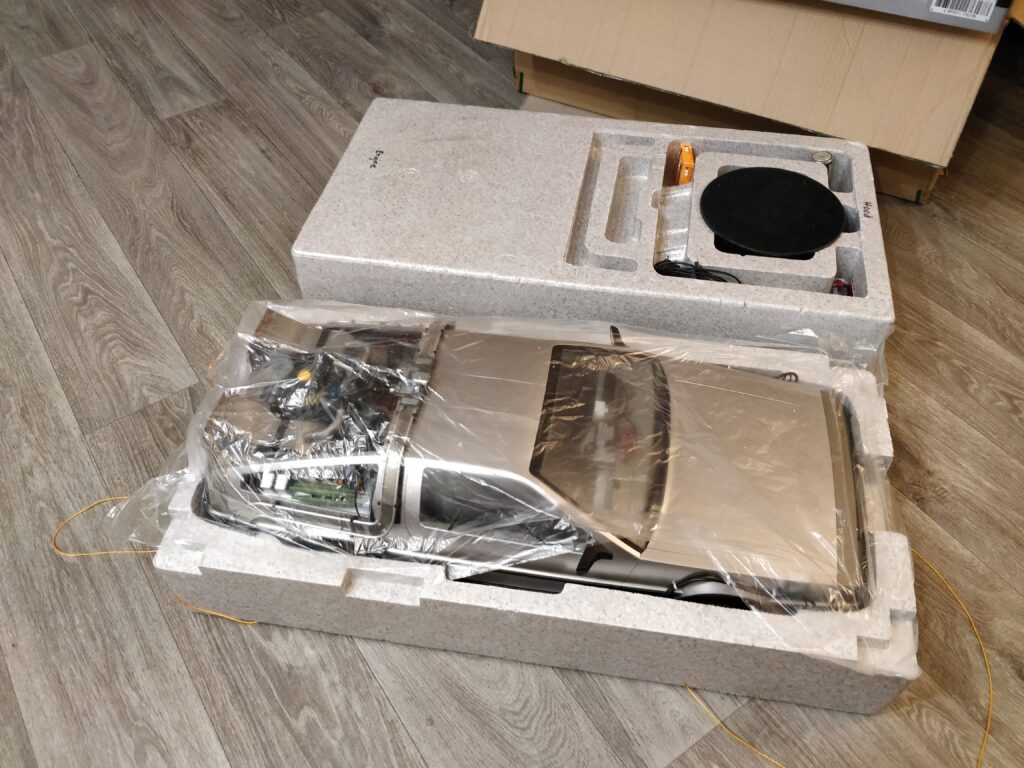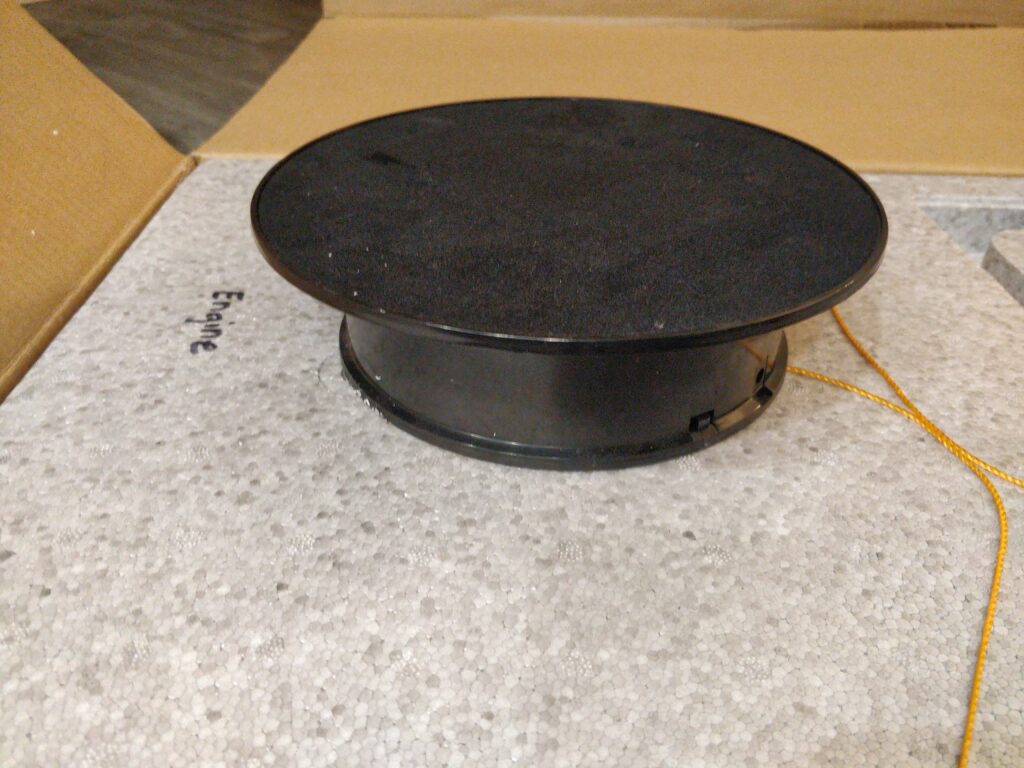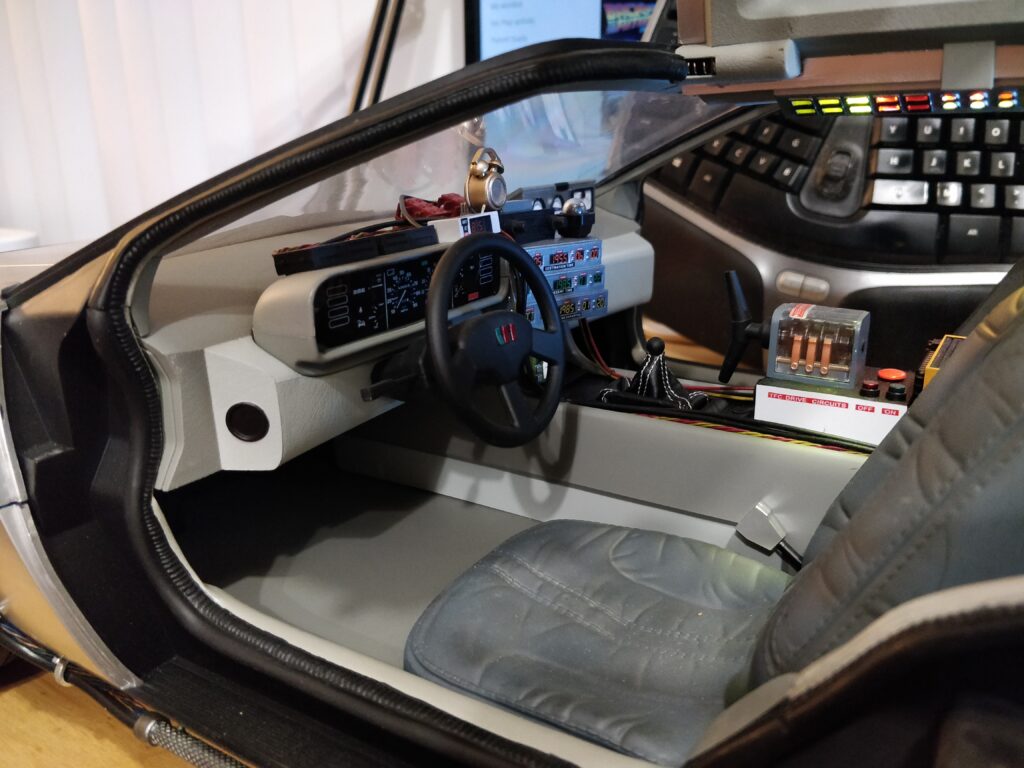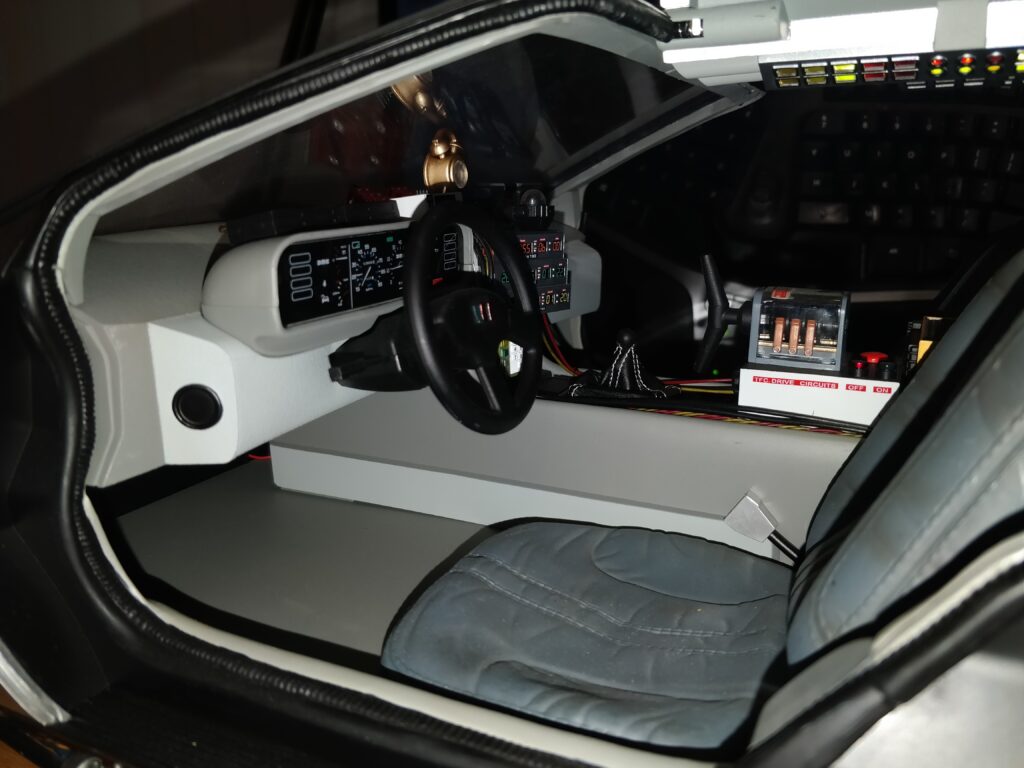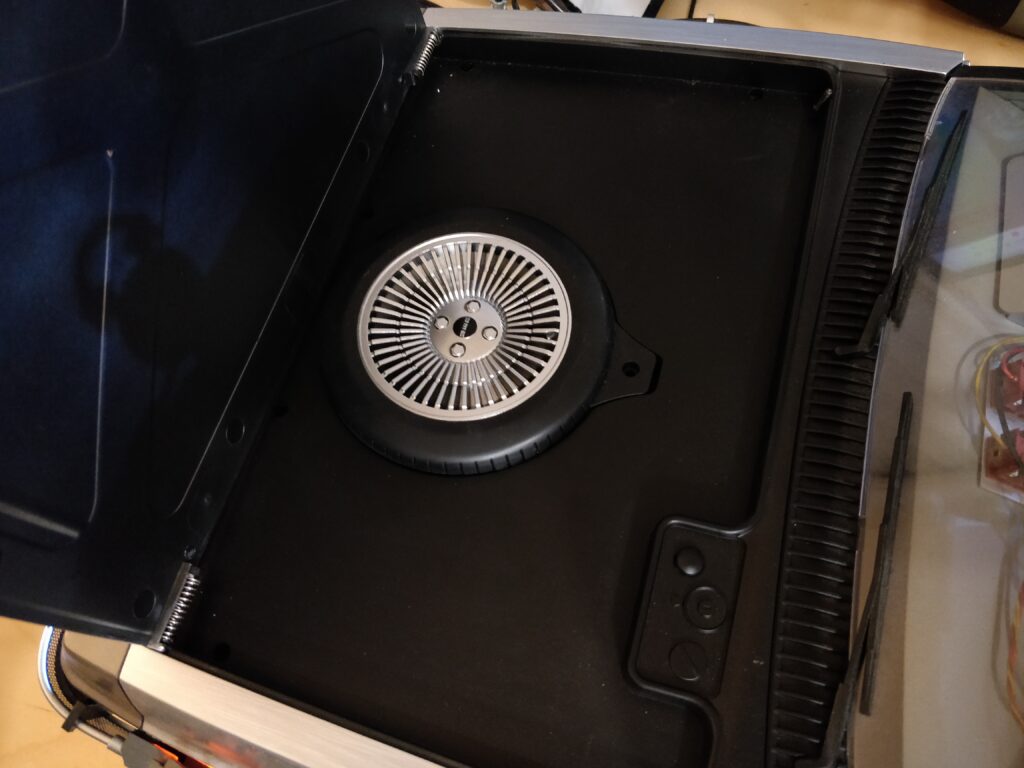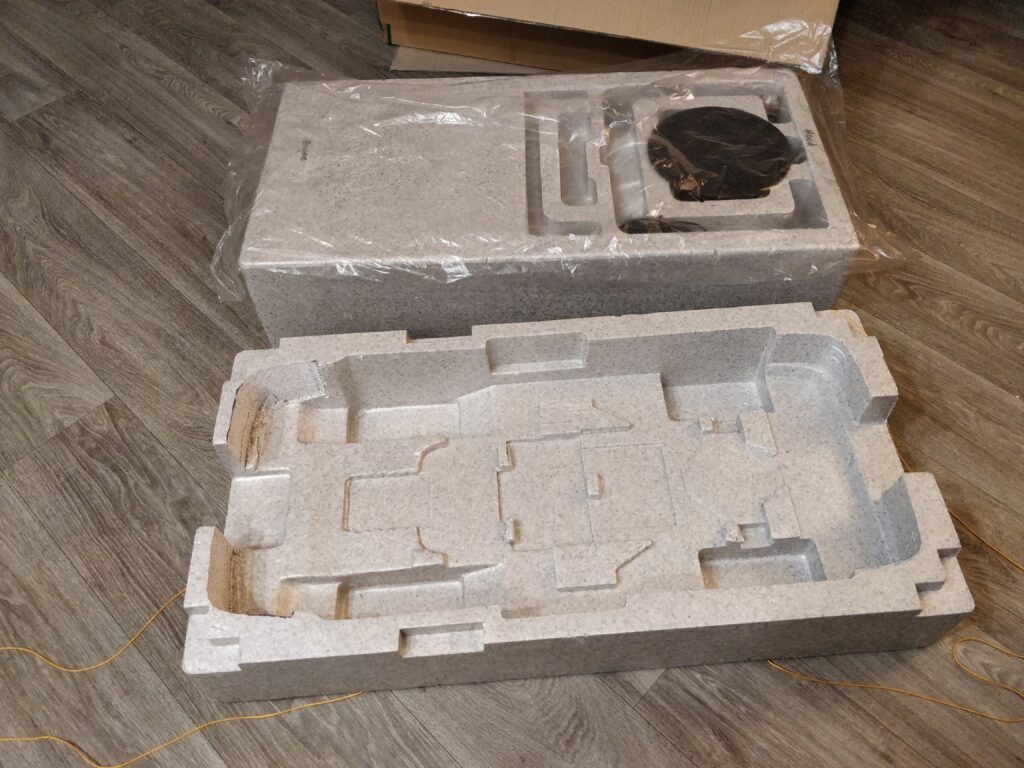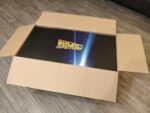 I bought this from Hot Toys when it first came out, and had it on display for a couple years. When I moved, it went back into the original box and original wrappings, where it has stayed for several years. It's SO BEAUTIFUL, but it takes up more space than I have, so it's time to part with this awesome model. I even used it just a couple of times at car shows, and had it on the turntable on the engine… people LOVED it!
This comes in the original "Back to the Future" box, which is stored inside the original cardboard shipping box, so everything looks good.
While I have blown it out with air, it could still be dusty from being on display.
I DID trim some of the styrofoam packing on the TOP, to hold a battery-powered turntable. (see photos)
I DID trim some of the styrofoam packing on the INSIDE, as the original packaging holds the car WITHOUT the flux bands and extra parts, so cutting away some of the foam allows for storing the assembled car in the original box.
In one of the videos, the seat is not assembled, and the clock is laying on the floor of the driver side – they are fine, I just didn't notice that I needed to put them back in their spots before taking the photos.
The yellow string in the photos is for moving the foam case in and out of the box. WAY easier than turning the whole thing upside-down.
Comparables:
Other links:
$1,288 +shipping (or pickup in Las Vegas, NV)
Listing ID

:

1008

Location

:

Las Vegas, NV

DMCTalk Username

:

dtavres