Are you LOOKING for some DeLorean or Back to the Future stuff? List your "wanted to buy" items here.
Posted 3 years ago by Jeremy Havlik
Hi I'm looking for a 5 speed Delorean with preferably grey interior. Please let me know if you are looking to sell. I am in...
Wanted To Buy / 756 views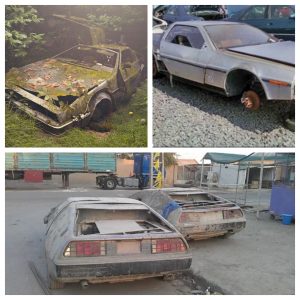 Posted 2 months ago by Alex Maxwell
Looking for a restoration project, any condition no matter what , taken apart deloreans, junkers the good the bad the ugly,  any condition . Want...
Wanted To Buy / 38 views